Who We Are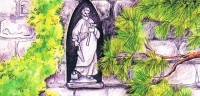 Nice to Meet You!
We are a fictional group of nuns dedicated to spreading the joy of the Catholic culture through our experiences in the Holy Confections Convent.
The patron Saint of our little convent is St. Joseph the Worker. A statue of St. Joseph can be seen above the convent door in our book The Sisters of the Holy Confections Celebrate St. Nicholas Day.
Also, above our back gate are the words ora et labora. This is a Benedictine motto meaning work and pray. Mother Benedict heads our convent and makes sure to keep us working, praying, and laughing!
If you have a question, an order, or a prayer request visit our contact us page.
Stay tuned for books, activities, and even recipes as we build our culture of joy.